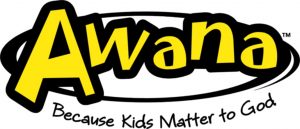 Reaching kids with the gospel.
Engaging them in long-term discipleship.
An early elementary ministry
Sparks® ignites the curiosity of early elementary-age kids to learn about the people and events of the Bible, building a foundation of wisdom for knowing Christ.
What's in Sparks?
For many children in kindergarten to second grade, Sparks is the highlight of the week! They love their red vests, the exciting games and spending time with leaders and friends
An elementary ministry
The T&T (Truth & Training) curriculum teaches kids the truth of God's Word, trains them to follow Him and practice His grace.
What's in T&T?
T&T (Truth & Training) ushers kids and preteens on a journey to know God and His Word, love and need their Savior, and live out their faith in the ever-changing world around them. Featuring 30 lessons each year, this curriculum can launch your outreach efforts and deepen your discipleship as it equips your leaders and challenges your kids to understand, retain, and apply His Truth!
Watch the video below to learn more about Awana.